Bandon was lit up with colorful lights and happy faces last night for Bandons annual Night of 10,000 Lights. New traditions were begun while old traditions were upheld, and it seemed like the entire town came out to participate in the festivities.
The fun started at 3:30 with photos with Santa, cider, and cookies at the Visitors Center, and glasses with fun ocean-themed pictures were sold for the Nog/Cider/Wine Walk. People wasted no time getting their photos, treats and glasses, and then heading out for the shops of Old Town. Most businesses had beverages and snacks to share as well as sales and special holiday products for people to take advantage of, and kids and adults alike took part in the Snowflake Treasure Hunt, looking for colorful snowflakes hidden in some businesses that were redeemed for prizes.
As 5:30 approached, folks made their way back to the Visitors Center for the highlight of the evening, the lighting of the tree. Holiday music filled the air and photos with Santa continued while time ticked away, closer to the final countdown to light the tree. Seeing the huge tree suddenly lit up was worth the wait, and the evening didnt stop there. Most businesses stayed open until 7:00, and no one was in a hurry to go home until at least then.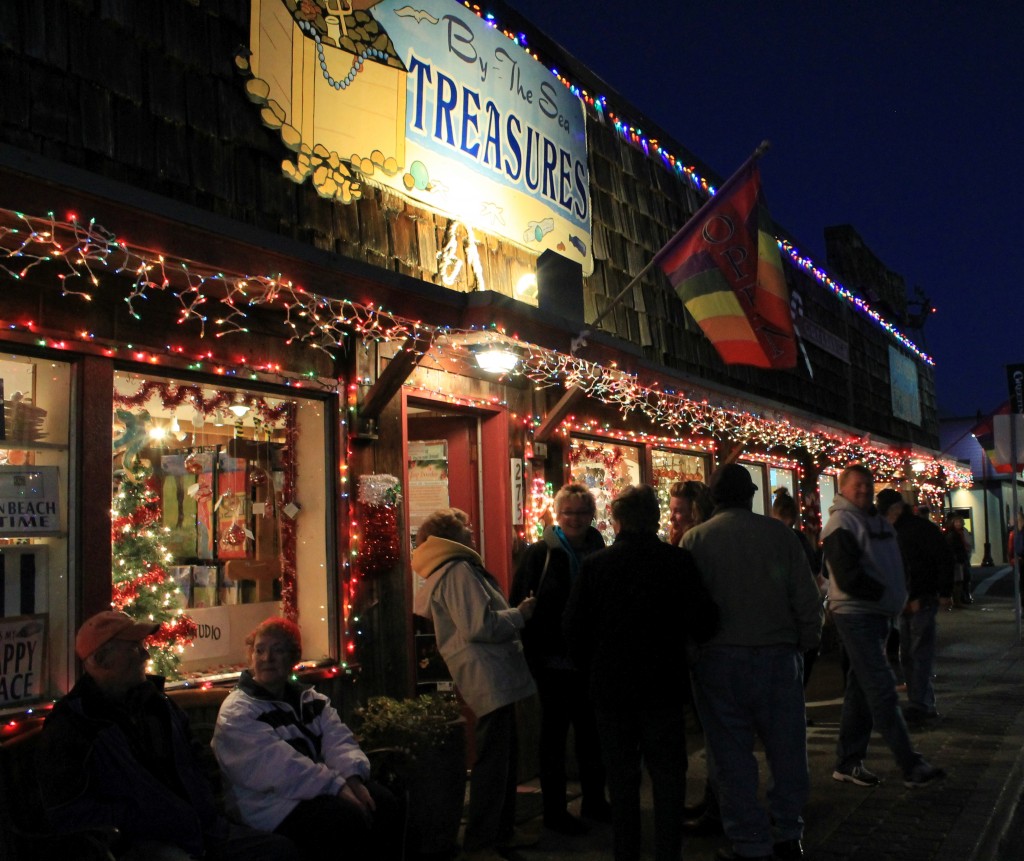 Bandons holiday traditions continue for the next several weeks. Dont miss the first annual gingerbread house building contest and the Light Parade on 2nd Street in Old Town on December 12 as well as many other fun and festive events!