The newest show of artwork at the Southern Coos Hospital and Health Center centers around the theme "Home: The Place, the Feeling, and the State of Mind." Three local and regional artists are featured among others who answered the call for original pieces related to the theme, and they did an amazing job representing all that home can mean.
The reception, held April 2, was well-attended and festive. Refreshments were available, and Celtic music played by Don and Jennifer Sordyl and Alayne Olmstead floated around the room as folks mingled and got a first look at the art.
Judith Ginsburg, who splits her time between Bandon and Ashland, Pat Snyder of Coos Bay, and Sharon Jensen who lives at Floras Lake in Langlois are the featured artists for this latest installment. Their pieces range from paintings that represent their personal loves and struggles to the things about the area that make it home.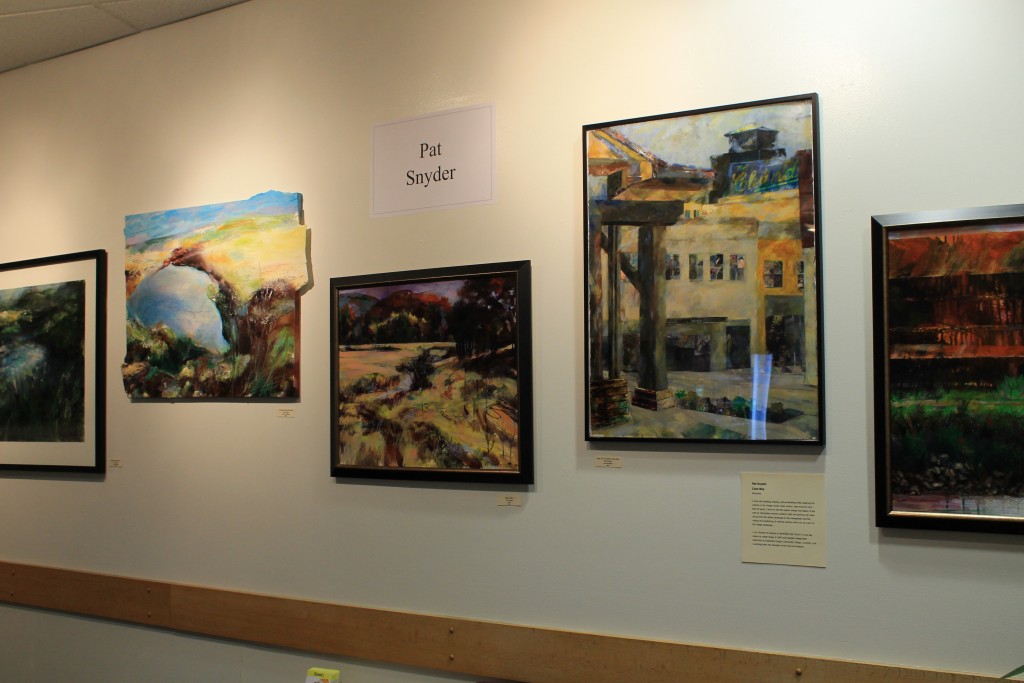 All theartwork is extremely varied. The pieces done using many different mediums stimulate and stretch one's brain to imagine and consider the diversity of ideas of "home." Ginsburg uses not only paints but U-Haul moving boxes, calendars, and more to create collages. C.E. Noel created a word search of sorts, hiding words representing "home" in a bowl of alphabet soup made of sculpey. Another piece done by Yvonne Ramirez Ousley entitled "Save My Place" is a 3 dimensional place setting with twocookies where the plate should be.
It is striking and poignant to see the very different interpretations of home. For some, home brings to mind happiness and family; for others, pain and regret. Bandon area artists have come through again for the hospital and the community, sharing their thoughts and feelings.
The show will be on display through June.