Writer/poet, dancer, music producer, and photographer Jan Cedras Ayers and her husband Ken Ayers have teamed up for the most recent art show at the Bandon Library Art Gallery. The title of the show is Bronze and includes Kens bronze sculptures and Jans photographs of Kens sculptures.
Kens bronze sculptures seem to fall into two different themes. The Ayers live near Bandon, so its not surprising that his driftwood and kelp are clearly inspired by the sea, a source of inspiration for so many artists. He finds these things in nature, ties them together to create familiar and sometimes new life forms, and then casts the forms in bronze. The other creations are centered around teachings of Taoism, specifically Te which refers to humans moral actions that are in harmony with nature, and Chi, which Taoists believe is the life force in humans bodies. Kens work has been featured in several national exhibits, and he has been complimented by some big names in the art critic world.
Jan, who started her art journey with dance, poetry, and music production, was bitten by the photography bug while working as a producer on a documentary about Paul Simon. As an artist who typically expressed her art in words, photography gave her the opportunity to express what words cant. She started taking pictures of Kens sculptures for record-keeping purposes, but the photos became art in their own right.
This show at the Bandon Library Art Gallery is part of a larger celebration of bronze sculpture. This celebration, called River of Bronze, features 10 western artists on display at the Coos Art Museum, Southwest Oregon Community College, and the Bandon Library. The sculptures and photos at the library are on display until April 30.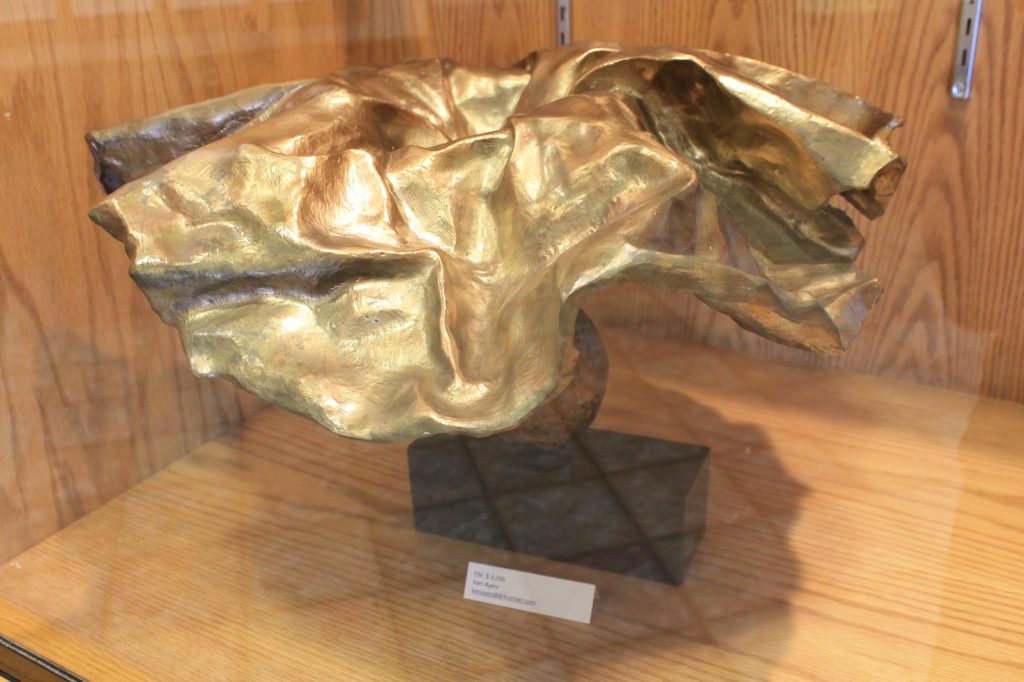 The art in the Bandon Library Art Gallery is sponsored by the Bandon Library Friends and Family (BLFF) whose priority is to make our library excellent. The shows last for one or two months and typically feature local and regional artists.