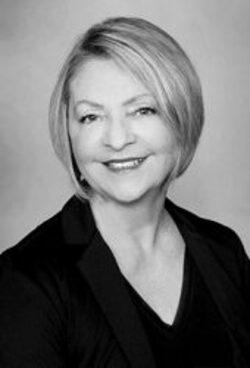 Managing Principal Broker
|
Coos Bay, North Bend
Vicki Whelchel was born and raised in southern California, and moved with her husband and children to Coos County in the early 90's to take advantage of the beauty and relaxed pace the Oregon coast offers. Vicki is a multi-tasker with an incredible work ethic. While raising her five daughters, she always had a small business of some sort; from being a bookkeeper to selling her own handmade clothing through Nordstrom in the 80's. As her children grew, she decided to pursue a life-long [...]
Vicki Whelchel was born and raised in southern California, and moved with her husband and children to Coos County in the early 90's to take advantage of the beauty and relaxed pace the Oregon coast offers. Vicki is a multi-tasker with an incredible work ethic. While raising her five daughters, she always had a small business of some sort; from being a bookkeeper to selling her own handmade clothing through Nordstrom in the 80's. As her children grew, she decided to pursue a life-long passion for real estate. Twenty-nine years later, she continues to be a top producer.
Her prowess as a real estate broker is known and respected throughout the County. The thoroughness, precision and diligence Vicki brings to every transaction, in addition to her powerful negotiating skills, earn her the trust of her clients. Good listening skills help her understand an individual's needs and values, which are keys to a successful partnership. Vicki has the knowledge and experience to guide you through any transaction.
Vicki and her daughter Juli are an invincible team, recognized throughout Coos Bay and North Bend as top selling brokers, offering the highest quality of service and a level of professionalism far exceeding the norm. In 2021, Juli and Vicki's sales performance ranked in the top 1% of all brokers in the entire RMLS system of 14,500+ brokers.
Juli and Vicki Whelchel will competently guide you through the entire process, managing each and every detail. They will help you negotiate the best deal, and they'll make it seem easy. You'll look forward to seeing their confident smiles every step of the way, right up to the time you're handed the keys that will unlock the front door to your new home, investment, or commercial purchase.
Office Location
196 South Second Street
Coos Bay, OR 97420
Specifications
Languages:
Specialties:
Service Area:
Contact
Hi there! How can we help you?
Contact us using the form below or give us a call.
Hi there! How can we help you?
Contact us using the form below or give us a call.